OPUS 2006 [PARTONE]
August 07, 2006
HEY PEOPLE.

my currently life was conferencing on phone with my poly mates till around 3-4am almost everyday.

super shagggg.

OF COURSE TIRED LAAAA.

today we hab TWO presentation. everythin goes smoothly i guess.

tml still hab one more presentation and sketchin test.

yawnns.

DID I SAY SKETCHIN TEST !!!!!!!!!

i think i'm goin to fail and hab to go back during da holidays.

it sucks.

okay. here's all da pictures we took during the band concert OPUS which took place on 28 july =DD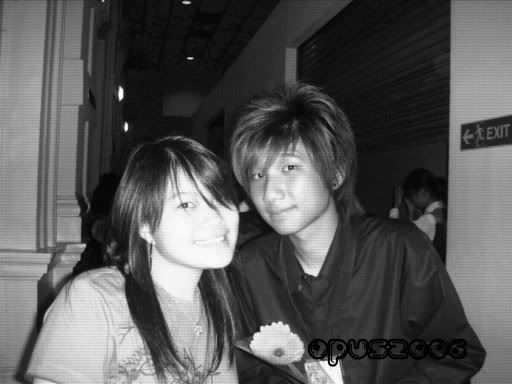 me and rose mary =x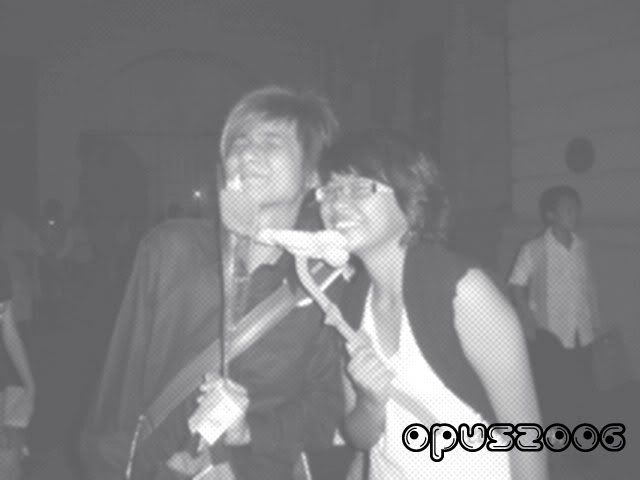 me and jiahui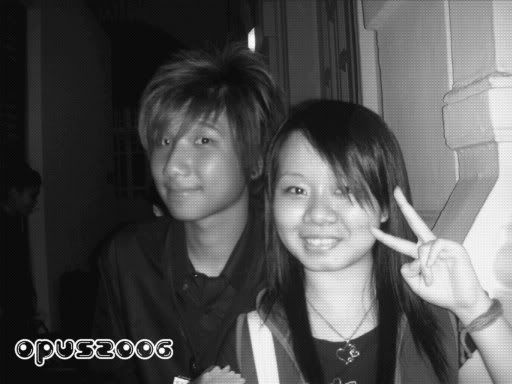 me and cheryll =D OMG. MY FACE ISH SUPER OUTA SHAPEO >.<



me and assther =x



me and my bro xD


LALALALAAAA. LET YOU PEOPLE PLAY ONE GAME !

SPOT 1 SIMILARITY IN THE FOLLOWING TWO PICTURES.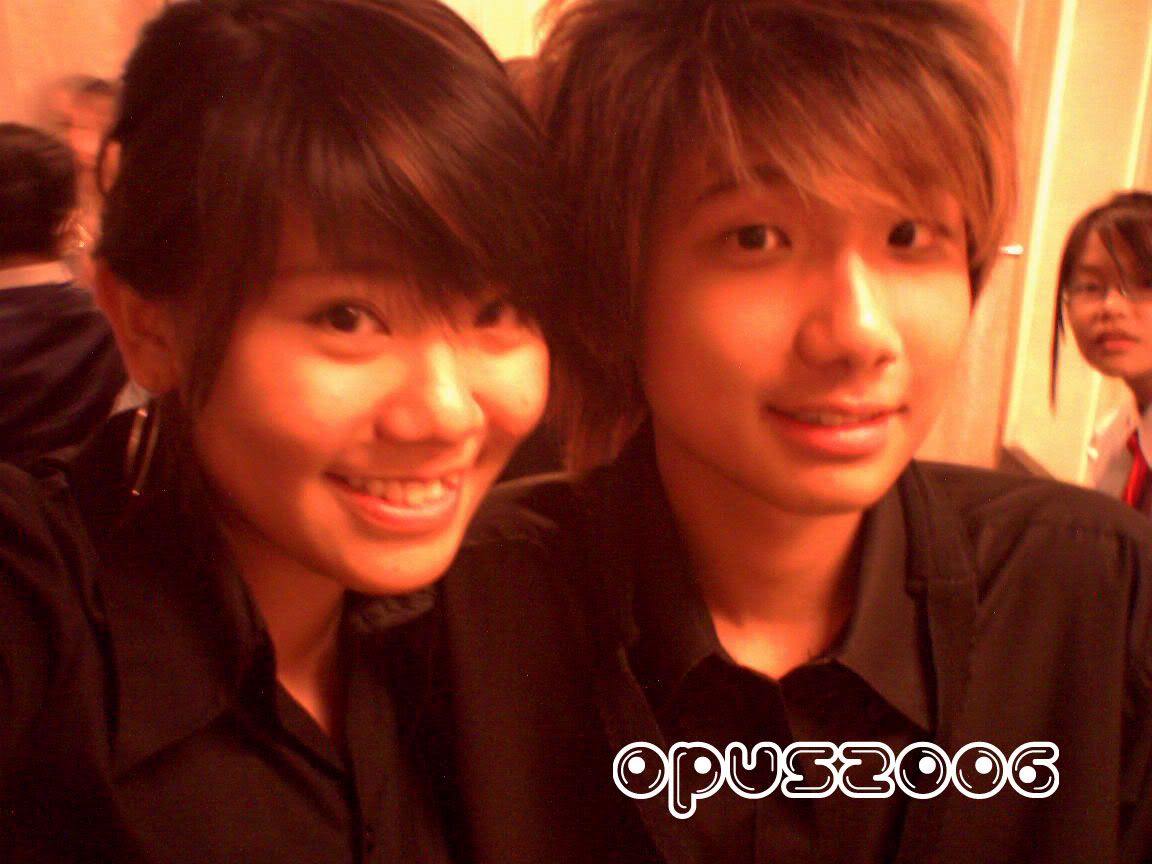 CAN YOU ALL SPOT IT ?

CAN YOU ?

CAN YOU ?

......

....

..

alrighty.

i knew you can (:

alrighty.

there it ish =DD

.....

...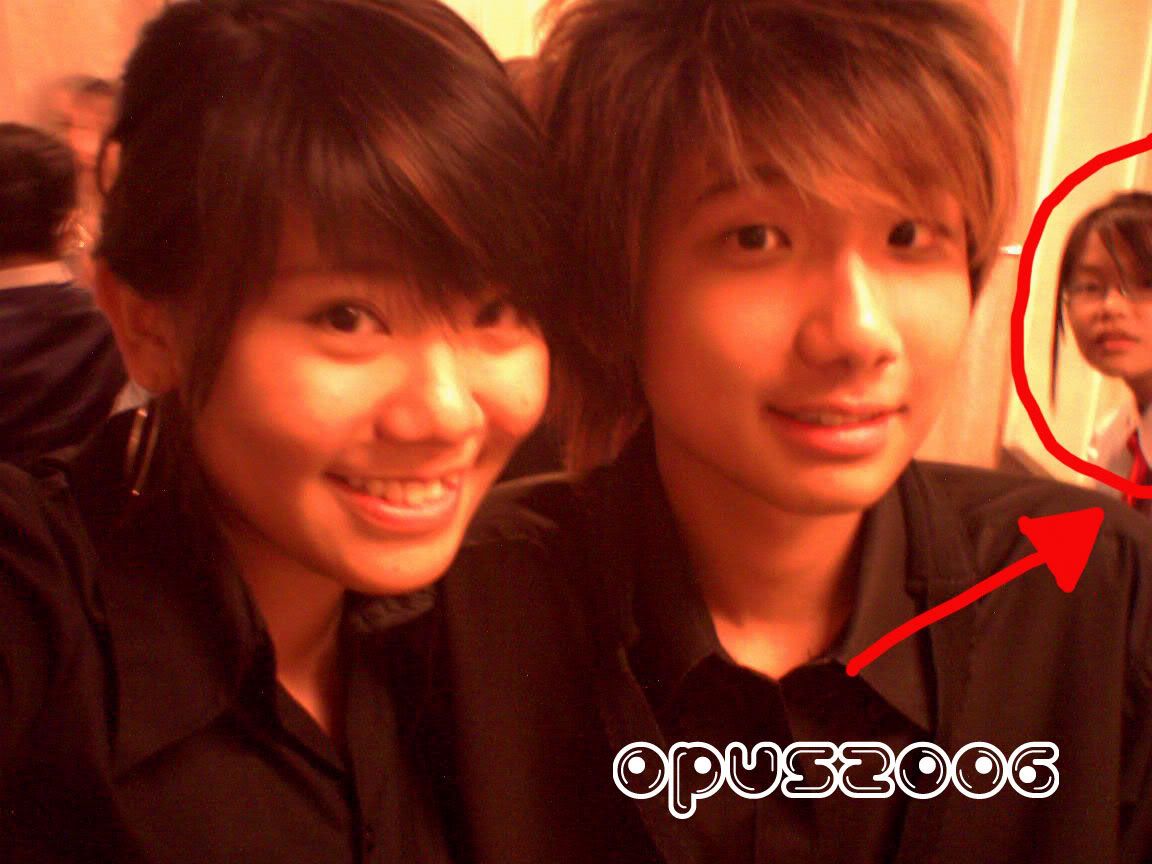 haha. anyway tt ish me and angie in da pictures above.

alrighty. thanks ppl for reading and tagging.

shall continue my OPUS 2006 [PARTTWO] real sooon. i guess?

LALALAAAA. tt's all ppl.

weather ish BAD. please drink more water ppl (:

TAKECARE xD

-o-"