immediate core
October 03, 2006
hey people. back to blog. tomorrow or i can say today (since it's past 12am already) is my last day of work! =DD

yay! it's been tiring but a wonderful experience though (:

although there's some misunderstanding about me interested in someone which is so OUT OF PICTURE. and it makes me goes
-_________________-

but everything is okay now. i guess. all the temp stuff are great. some really really help me ALOT ALOT. especially when i'm doing fitting room. i dont know whether should i put names but i dont think there is a need bah. you should know who you are =DD

as i was working. i have learn alot of stuff. be it in my work and of course handling the friendship among all the temp staff and everyone working there. there's one temp staff who told me that i'm like a spoilt child. i thought of it and it's so true. i'm being spoilt since i was young.

i get everything i wanted since young. my family dote on me like hell. for my primary school days i've got a bunch of good friends around protecting me. the secondary school times. i have good friends in class and all my hella best friends were in band. they treat me damn well and nice. i have a bunch of blog fans who always read my blogs and giving me support. 'fingers'(my clique) is always there for me. they always give in to me and whatever i want to do they will agree. they'll go my way. until now in poly, my friends are still giving in to me and they're really nice to me. everything is too much of ME!

from young i didnt heard of stuff like. 'hey! that person dont like you leh'

not until this work. i heard that someone dont really like me. i was like HUHHH! i was sad for a moment. and suddenly remember people telling me that 'it's very extreme one for you. either they really love you like hell or they hate you to the core'

people do hate me. now i know that. dont mind me for being so dumb. now i know, at least i know now (:

working with some people can really pissed me off. but some, you'll look forward to work with them. that's so strange.

all the perm staff and promoters there are really good to me. i mean all and so thanks!

thanks to everyone working in John Little (Jurong Point) =DD

you're all great xD and i'll miss you all. especially all the temp staff =p

some pictures we took! i edited the pictures as the quailty of it is not really that good. it's blur and sadly not every temp staff is in the pictures but here is it!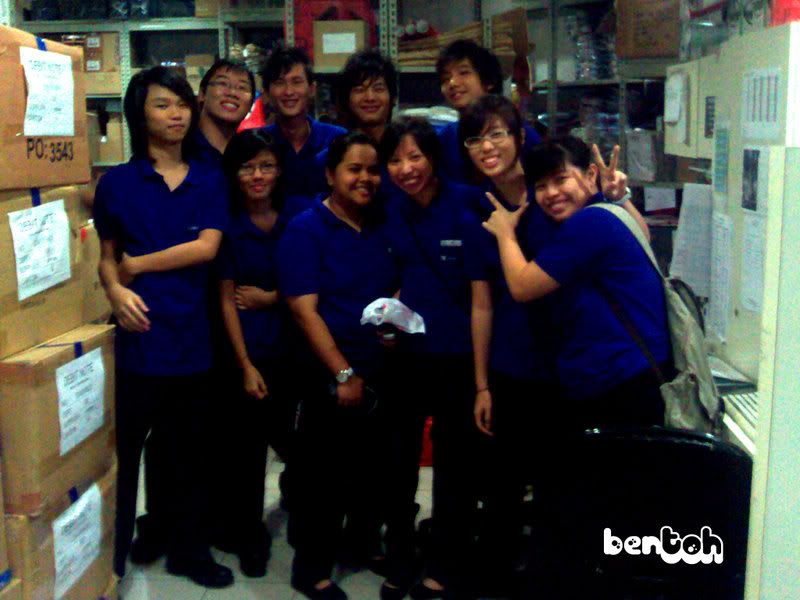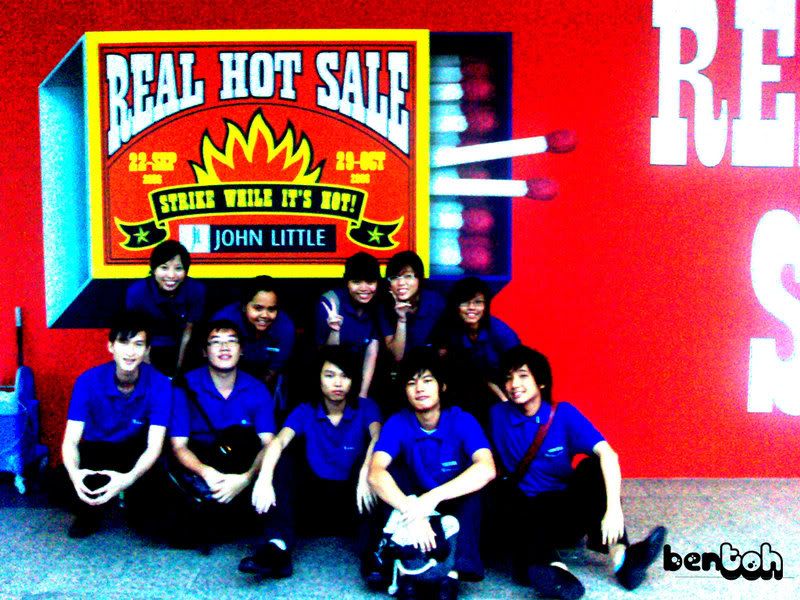 thanks people for reading and tagging! next entry will be full of my pictures and sorry for delaying in changing my blog skins =D

takecare people xDDDD

-o-"